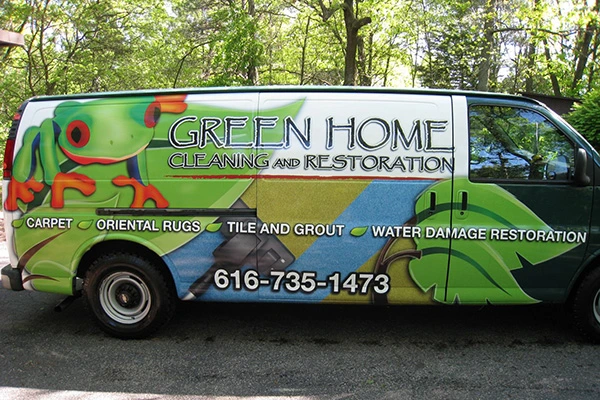 Green Home Cleaning & Restoration
Green Home Carpet Cleaning's mission is to offer the easiest and highest quality service in West Michigan. As part of the Bissell Big Green Cleaning team, our company started learning the ins and outs of this industry until we became a separate entity in 2009. Our goal is to offer friendly services using safe cleaners you can trust.
We accomplish this by using a true neutralizing rinse that leaves little-to-no residue at a neutral pH. A carpet returned to a neutral pH is naturally stain and soil resistant and dries up soft and squeaky clean, not crunchy.

Cleaning carpets only goes so far. We get to the source of odor and soil by using several techniques to tackle the most challenging traffic patterns and stains. We will work with you to decide which techniques are best on a case-by-case basis.

Don't let soggy carpets or stains dampen your mood! Give us a call today for carpet cleaning or water restoration services and let us bring the sparkle back to your space.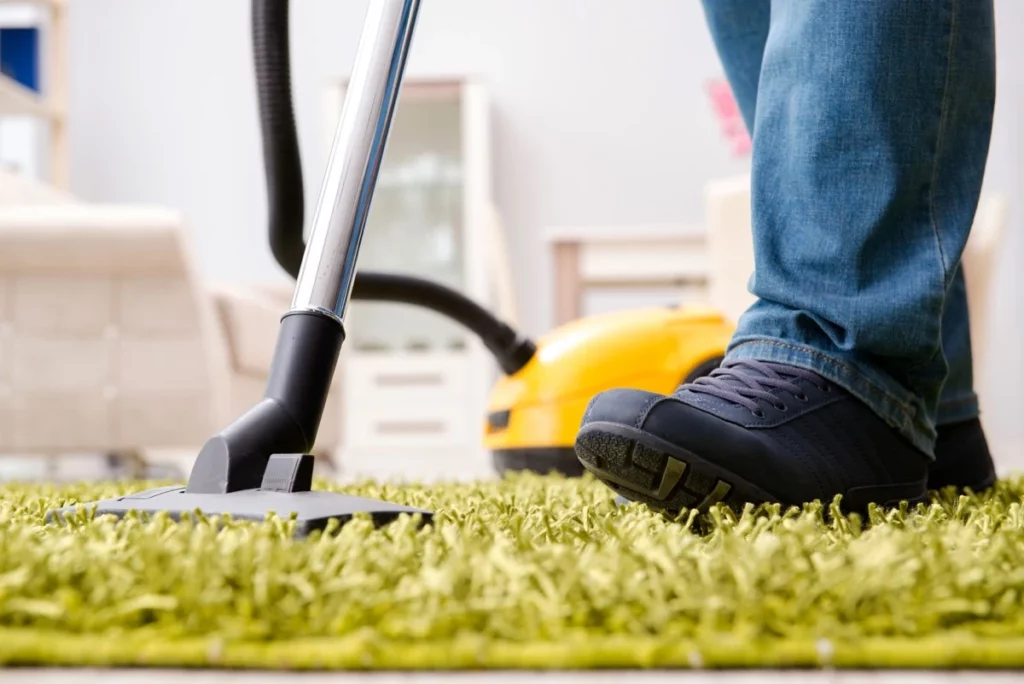 At Green Home Cleaning, we know how important it is to maintain a clean and healthy living space. We also understand that with the busy pace of life, it can be challenging to keep up with everything, including cleaning your carpets. Soggy carpets or stains on your carpet can dampen your mood, but there's no need to worry. Just give us a call today for carpet cleaning or water restoration services, and we'll bring the sparkle back to your space.
We have a team of professionals who use eco-friendly and non-toxic products to clean your carpets thoroughly. Our carpet cleaning and water restoration services are designed to remove all stains and spots, leaving your carpets looking and feeling their best. We know that water damage can be a significant concern, which is why our water restoration services can quickly address any water damage caused by leaks or flooding, saving your carpets and preventing further damage.